In addition to our comprehensive range of wheelchairs, scooters, chairs and footwear, we also supply mobility aids in Bideford. A M Care is dedicated to providing quality, affordable living aids to the people of Bideford and across North Devon including Bude, Holsworthy, Torrington and nearby. Our reliable products, including rollators, Zimmer frames, commodes, incontinence products and much more, assist with personal hygiene, maintaining independence and simply getting around. We have plenty of items available in-store, or we can order in exactly what you need, just get in touch to discuss your requirements.
We supply a range of rollators in store including: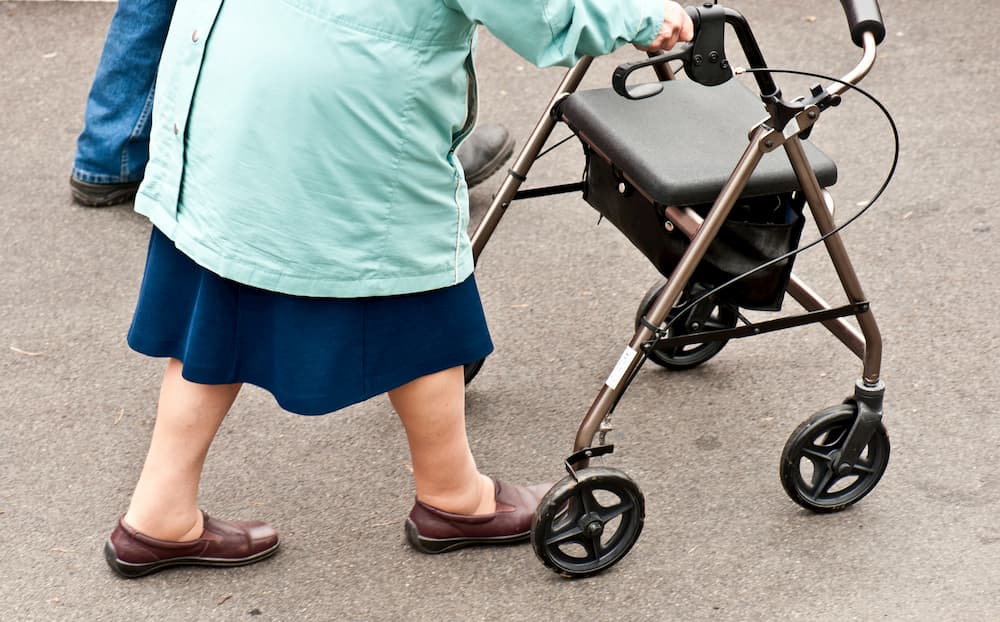 We also supply a selection of traditional walking frames (also referred to as Zimmer frames) to assist you with mobility. This includes wheeled walkers and many other orthopaedic products for both private and NHS supply. Contact A M Care to discuss our range.
Walking Sticks and Crutches
Our range of walking sticks and crutches are ideal for those in need of a little extra support and stability when walking. Whether to aid you with a short-term injury or as a reliable aid for long-term conditions we have plenty to choose from. You can opt for ergonomic designs, rigid walking sticks, foldable canes and many more.
Incontinence Products and Toilet Aids
A M Care stock and supply an array of incontinence products designed with both hygiene and user dignity in mind. From incontinence pads and underwear through to raised lavatory seats, bedpans and urinals, we have plenty in store for collection or delivery.
We can also source and supply commodes, for when mobility and accessing the bathroom has become particularly challenging. With an array of inconspicuous designs and styles to choose from, including wheeled commodes, commode chairs and commode stools, we will have something to suit everyone.
A M Care is committed to making your life more manageable with our broad range of living aids. Our products include:
Bathroom handrails
Bath lifts
Grab handles and stair rails
Assistive devices and tools
Arthritis gadgets
Kitchen and eating aids
Supports and braces
Sleep and well-being aids
Beds and mattresses
Devices for the hearing impaired
Footwear for swollen feet
Wheelchairs and scooters
And much more
Visit A M Care and take a look at our collection of living and mobility aids in Bideford. We have everything you need to stay mobile and independent in your home. So, for friendly, confidential and sensitive support and advice regarding our products and services, get in touch.